I have added the few online businesses which I have done due diligence on, already joined and have either been paid to my bank account or payment processor or I see no reason to believe that I won't be paid. Join one or join them all, bearing in mind that like any brick and mortar business, they could close down for any number of reasons. Whatever you pay in to join and get started, wherever possible do withdraw at least the same amount you paid, so that in the event they do close down, you won't be left losing money. Pass on this advice to your own team members too.
Here are the businesses I have joined, in no particular order of preference. I love them all and what they stand for.
If you need more info or have questions before registering with any, please go to my CONTACT US page and submit the form to me. Tell me which business you're interested in and which country you are from. Can you also please use this form to tell me when you have joined any so that I can stay in touch and support you?
FOUR CORNERS ALLIANCE GROUP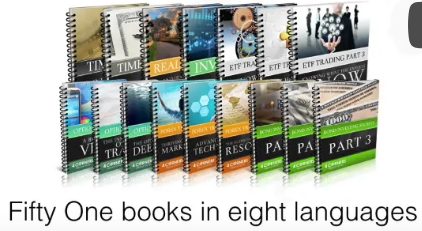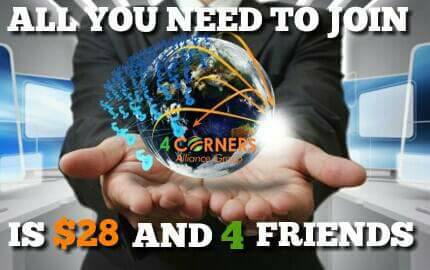 David Harrison, Australian born, experienced programmer and ex–hotel Manager, is the founder and CEO of this company based in Las Vegas, USA. David is very actively involved in the running of the business and has just finished implementing new payment processors so that everyone worldwide can pay in and withdraw out smoothly. South Africans can now pay to register in Rands using various methods via SagePay and get paid out in Rands directly to their bank account. Choose SagePay when registering then follow the steps there on how to pay in Rands at your nearest Money Market counter in many Checkers or Spar stores or you can pay at your local Post Office. There is also an option to pay online in Bitcoins and by credit card or EFT/direct deposit.
Four Corners is a 4x6 Matrix and has multiple income streams. The company has been running successfully since 2013 and it's members have been paid consistently every week since then. The products are downloadable ebooks specializing in financial education. There is also a weekly newsletter full of top quality financial news and the latest currency prices etc. You can get started for as little as $28 (approx R500) which is a ONE TIME ONLY from your own pocket fee and includes your admin fee as well as your first set of 3 ebooks.
Below is a short 2 minute video describing Four Corners in a nutshell.
Click HERE to watch a 14 minute video explaining how the commissions work down all the levels.
Get in touch with me and leave a message HERE if youre interested in joining a member of my team in Four Corners. I will be working with you one on one to ensure your success.
CB PRO ADS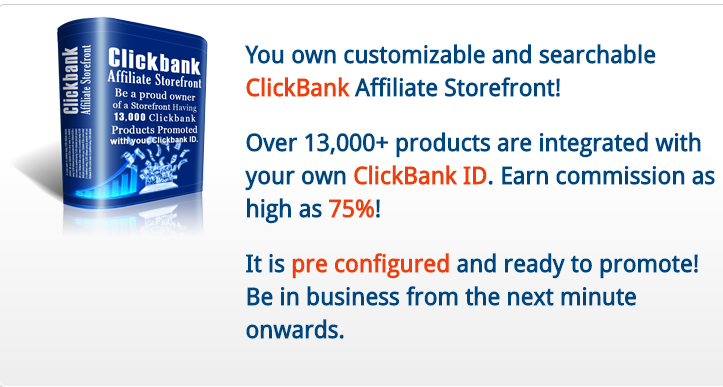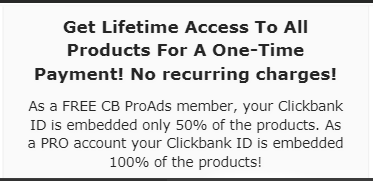 CB ProAds launched in 2006 and provides many fully featured CLICKBANK Store Fronts to make money with CLICKBANK for those who don't have their own website/blog. You will be given your own fully indexed and completely searchable CLICKBANK Marketplace Website (Store Front) by them. This is a very promising website for those who want to make money with Clickbank in a quicker way. They provide you with your own website, they host your site, and they update your Clickbank MarketPlace on a daily basis
I have created another website where I give a full overview and step by step guide on how to get started with CB ProAds. Take a look HERE for all the info and how to join.
WEBTALK
This isn't another online business as such, more of a platform to find new prospects for your business. BUT you can also earn commissions from the people you refer once they reach the 1 million member target.
Everyone of us are looking for new ways to advertise, to find new members for our online businesses but we don't know how and where. Everyone wants to extend their marketing platforms, their contact lists, so why not join me TODAY on Webtalk and extend your marketing power. We all need more leads for more sales in our businesses. This is totally FREE to join AND you can also earn from it as well.

Join me NOW and build another contact list for yourself.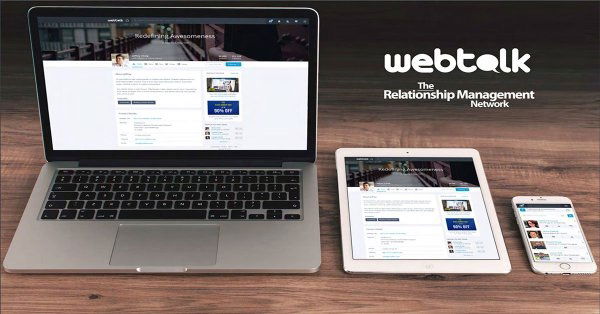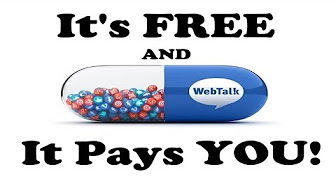 So, there you have it!! Join any one or all of the above with me, and I promise you my one on one support whenever you need it. I will work with you til you "break even" or for as long as you need me to! You won't be left alone to struggle at all if you join any online business with me.
I look forward to helping you earn some extra income.